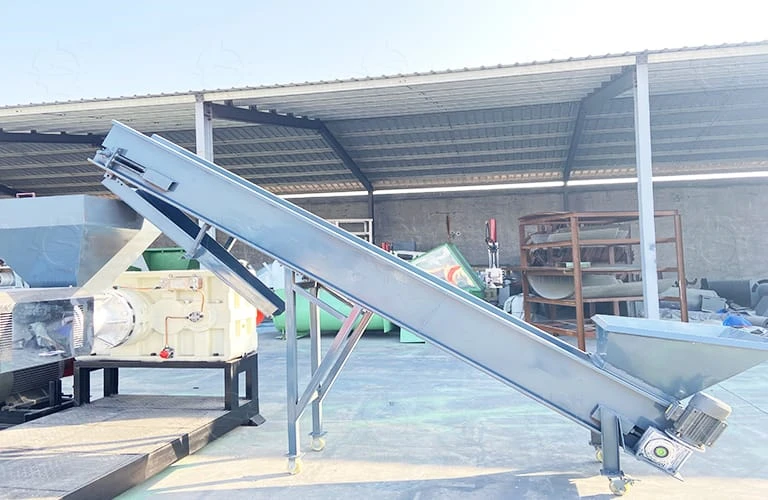 The feeding conveyor is an important part of the whole plastic granulation line. A complete plastic granulating line includes two kinds of feeding conveyors. Shuliy fully automatic feeding conveyor is a new type of intelligent feeding equipment, which breaks the backward processing technology in the past, saves one worker, and greatly reduces the cost of plastic granulation. Below I will briefly introduce Shuliy Feeding Conveyors to you.
Raw Materials Feeding Conveyor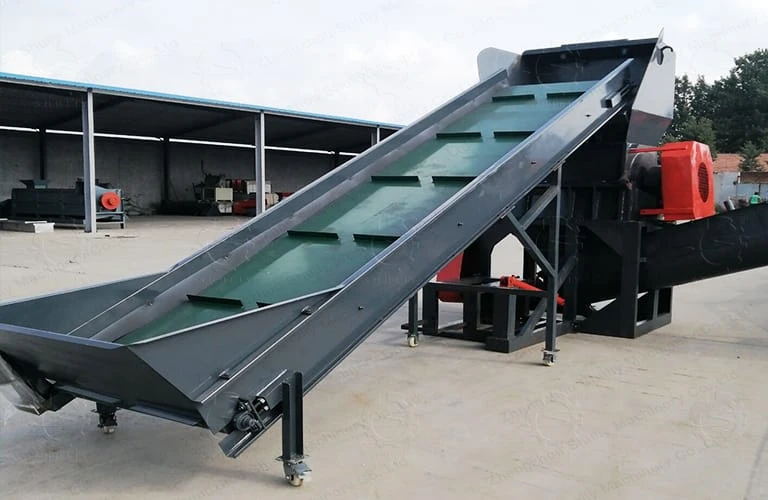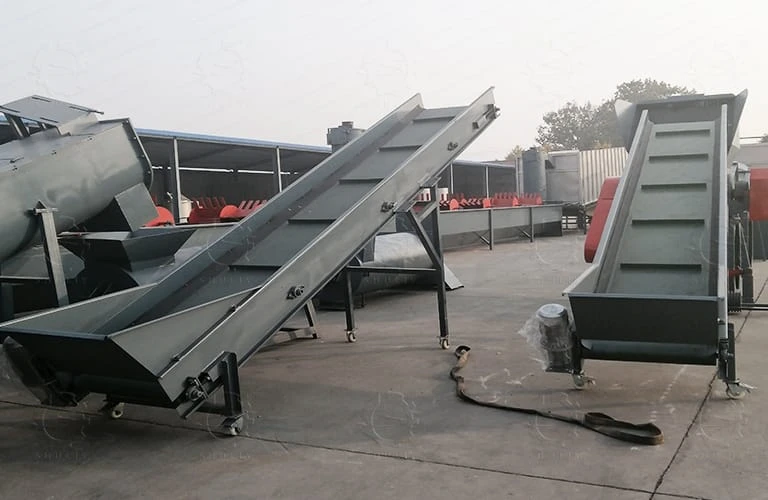 Function
Convey PP, PE, LDPE, and HDPE waste plastics to the plastic-crushing process
Advantages
Our conveyor feeding system is equipped with a speed-regulating motor, the speed can be adjusted according to your own requirements, so that waste plastics can enter the crusher evenly, effectively avoid uneven feeding speed, and reduce the working pressure of the crusher
The height of the conveyor frame can be adjusted to fully meet your requirements.
Models & Technical Parameter
| | | | |
| --- | --- | --- | --- |
| Model | Belt weight | Length | Power |
| 600 | 600mm | 4M/5M | 2.2kw |
| 800 | 800mm | 4M/5M | 3kw |
Crushed Plastics Feeding Conveyor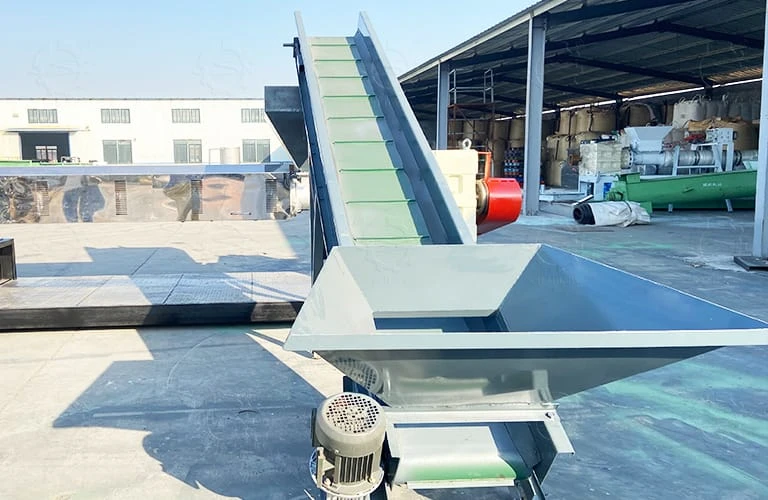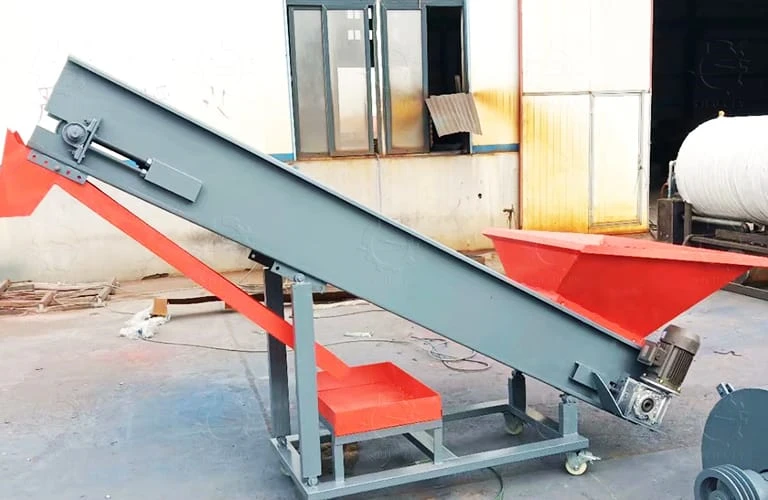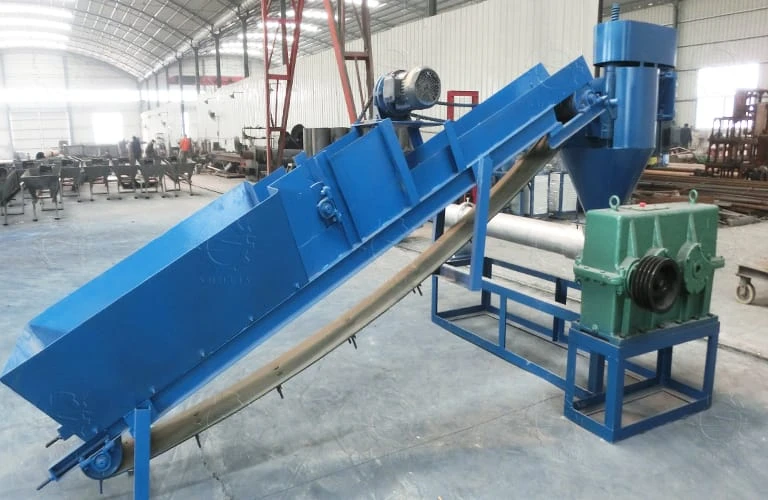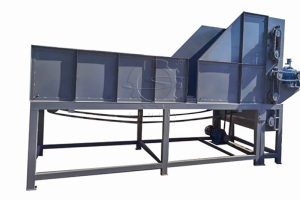 Function
Convey crushed, washed, and dried plastic pieces into the plastic extruder
Advantages
Suitable for pulverized material conveying
The top of the climbing feeder has a strong magnetic design, which can effectively filter metal impurities
The speed can be adjusted. It can effectively control the speed of the crushed material entering the plastic extruder and feed it evenly. This greatly reduces the uneven feeding in the production process, avoids the choking of the main machine caused by a large amount of material entering the main machine at the same time, and greatly reduces the loss of the main machine screw.
Models & Technical Parameter
| | | |
| --- | --- | --- |
| Model | Length | Power |
| 600 | 4M | 7.5kw |