Continuous Carbonization Furnace Sale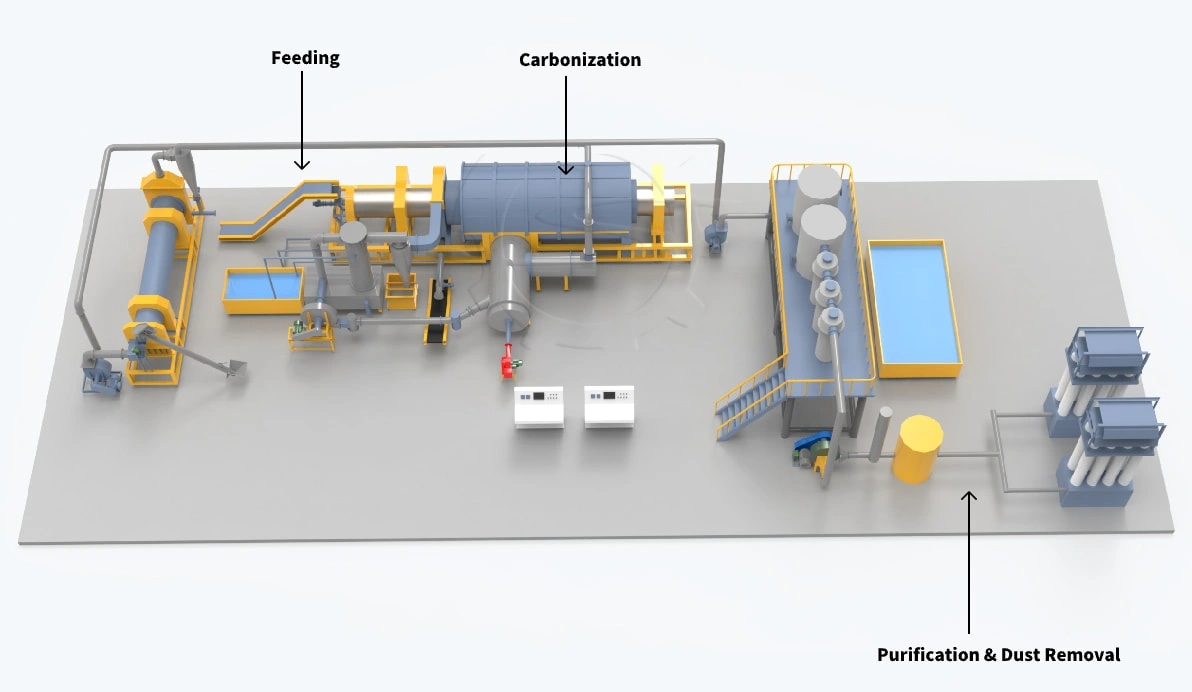 Shuliy continuous charcoal making machine is a new type of carbonization furnace. It has the characteristics of high return, low investment, and wide application, and is favored by the majority of customers. We have focused on carbonization furnace design for about 20 years and can provide the best charcoal machine at a reasonable price. Please learn more about us if you want to start an investment in the charcoal manufacturing business.
Biochar Production Equipment Cases Display
Shuliy Group specializes in the development and manufacture of charcoal manufacturing machines. Our charcoal maker machine has been successfully exported to more than 50 countries such as the Philippines, Malaysia, Japan, Myanmar, Iraq, Congo, Uganda, Romania, the United Kingdom, etc. All biomass pyrolysis plants installed so far are operating well. Through after-sales tracking feedback, we learned that customers have gained huge benefits from carbonization projects.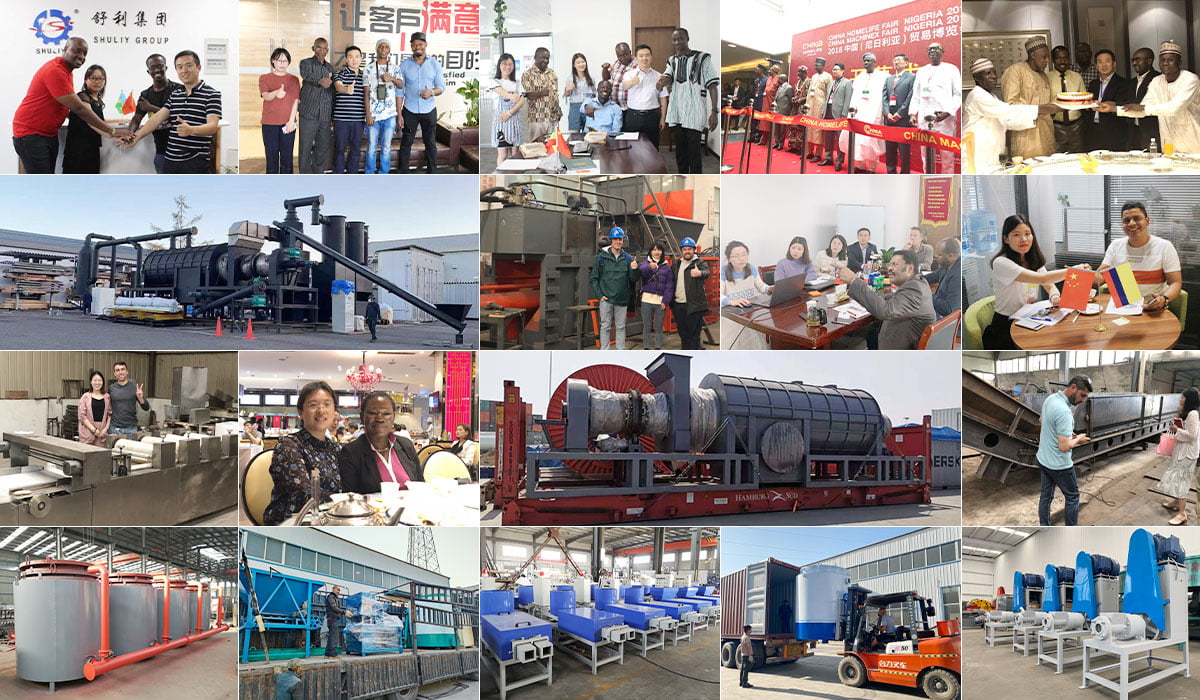 Choose Right Charcoal Machine Model
The production capacity of the Shuliy carbonizer machine varies from 500kg/h to 3000kg/h. Here we show the newest model of carboniser. But if you would like a machine with other capacities, we can provide you with another model or offer you a tailor-made solution.
Item
Model
Model
SL-JH-0812
SL-JH-1015
SL-JH-1218
SL-JH-1320
Hourly Feeding Capacity
500kg
0.8-1 Tons
1.5-2Tons
2.5-3Tons
Working Method
Continuous Carbonizing
Reactor Size
Φ800mm
Φ1000mm
Φ1300mm
Φ1700mm
Heating Materials
Charcoal, wood, diesel, natural gas, LPG, biomass pellets, etc.
Total Power
40kw/h
55kw/h
60kw/h
72kw/h
Floor Area (L*W*H)
30m*15m*7m
35*15*7m
45*15*10m
50*15*10m
Operating Pressure
Constant Pressure
Cooling Method
Recycling Water Cooling
Life Span
5-8 Years
Raw Materials You Can Process
Various biomass wastes: rice husks, sawdust, coconut husks, olive husks, palm husks, bamboo, sawdust, etc.
Civil sludge, municipal sludge, industrial sludge, etc.
Municipal waste, food waste.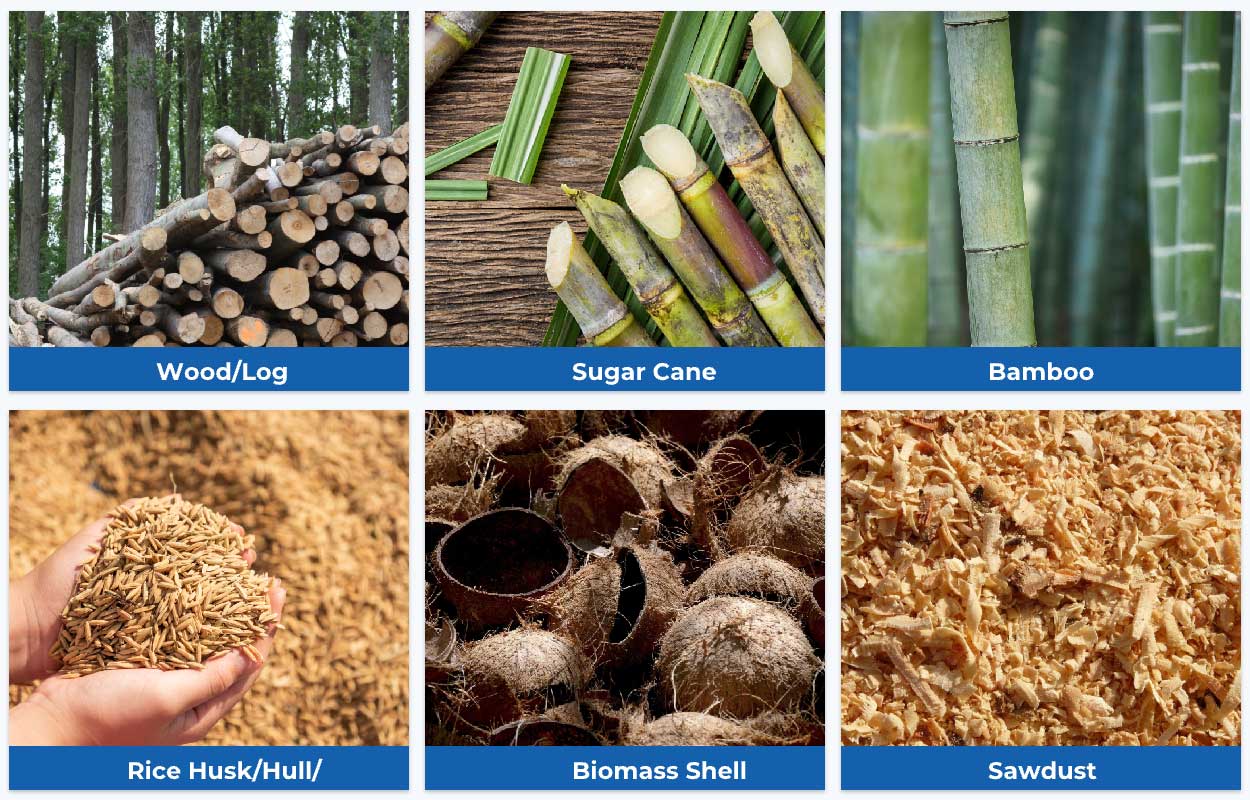 Note: many Shuliy carbonization equipment using coconut shells, wood, palm kernel shell, jute stick, bamboo, wheat straw, etc. as raw materials are sold well in Indonesia, Vietnam, Malaysia, the Philippines, Romania, France, Germany, the United Kingdom, Poland, Oman, Yemen, Iran, and other countries.
What You Will Get From Biochar Machine
Our charcoal machines' price starts at $50,000. But the charcoal yield is about 3:1. And the main end product we get is artificial carbon with a fixed high carbon content (about 90%). This shows that you will get huge profits. In addition, you can also get tar, wood vinegar, and combustible gases during the carbonization process. Below are the uses of each product.
Note: Activated charcoal cannot be obtained from our machine.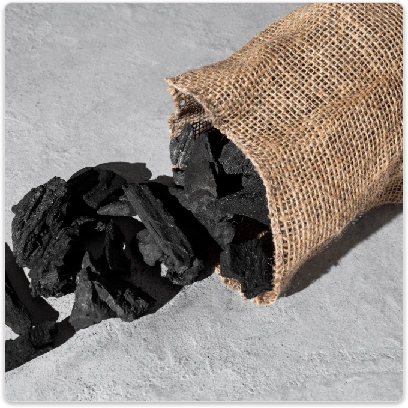 Charcoal:
Daily life: It can be made into barbecue charcoal or used as fuel for heating.
Agriculture: Used as a fertilizer to improve soil quality while increasing food production.
Industry: further processing into activated carbon; use as construction additive (asphalt, concrete, steel)
Wood Vinegar:
As a pesticide, anti-insect and bactericidal
Improve soil
Wood Tar:
Used for smelting biodiesel
Flammable gas:
Heat carbonization furnace
Production Process You Want Know
Feeding System
After the material is dried in the drying furnace, it enters the inner tank of the carbonization machine through the belt conveyor to start the carbonization process
Carbonization System
The anaerobic carbonization machine starts continuous production to form a large amount of carbon. It is continuous feeding and continuous discharging. The combustible flue gas generated in the carbonization process will be used as fuel to heat the main furnace attached to the carbonization host, thereby reducing the use of main furnace fuel.
Purification & Dust Removal System
A large amount of flue gas generated in the carbonization process will be removed by a cyclone dust collector. The purified combustible gas is transported to the burner to heat the carbonization furnace through the pipeline, and at the same time, by-products such as tar and wood vinegar are separated. The subsequent exhaust gas is removed by the cyclone and then discharged through the exhaust gas collector. The whole production process has no pollution and smoke emission, which is extremely environmentally friendly and meets the national environmental protection requirements.
Product Advantage You Want to Know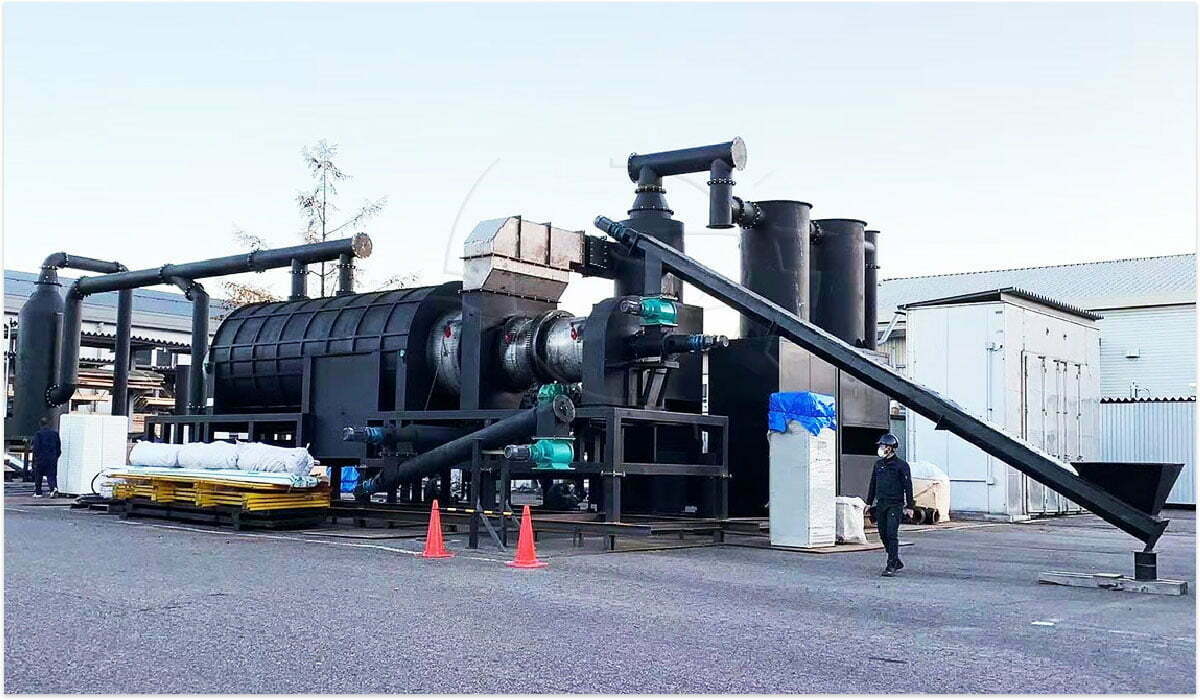 Modular Design
Quick assembly and commissioning
The carbonization furnace can be adjusted according to the actual installation conditions of the customer
Explicit assignment of module unit functions
Adopt flexible heat utilization
Hot water (<100°C), thermal oil (<330°C) & steam
Introduce advanced automation technology
Use Siemens PLC S7-1500 controller or Modbus control
Highly reliable operation data collection and processing to establish an IOT physical network control system
Scalable to add external components (eg packaging machines, conveyor belts, ORC, etc.)
Why Choose Shuliy Charcoal Furnace?
Shuliy is committed to providing customers with high-quality charcoal furnace. Our equipment is not only of reliable quality and affordable price but also has a high customer order rate.
Reliable & Low Price
ISO and CE certification
factory direct sales, no middlemen, affordable price
High degree of automation, 24-hour continuous operation
Uniform heating, fast heat transfer, uniform carbonization, high production efficiency, and up-to-standard flue gas emission
Components are made of high-quality and durable materials, with a long service life
Strict quality inspection system, carbonization furnace meets factory inspection standards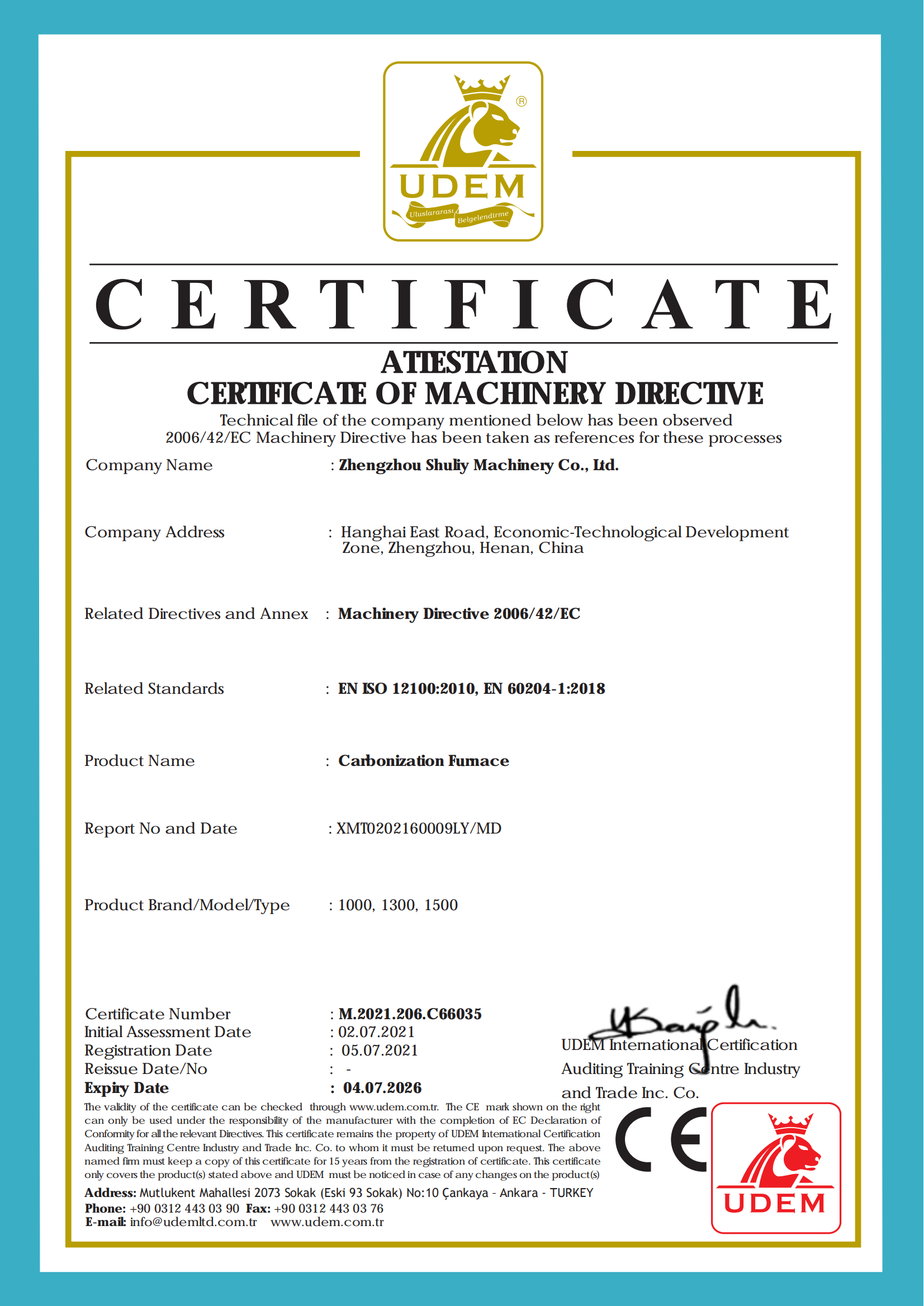 Experienced Manufacture
Strong company strength: more than 10 years of manufacturing experience; more than 200 employees and more than 60 engineers; 12,000 square meters of factory space and 2,400 square meters of office space
Shuliy unique advantages: support three-party inspection; support online/on-site installation services; provide after-sales documents such as installation videos/installation manuals/operation manuals/maintenance manuals.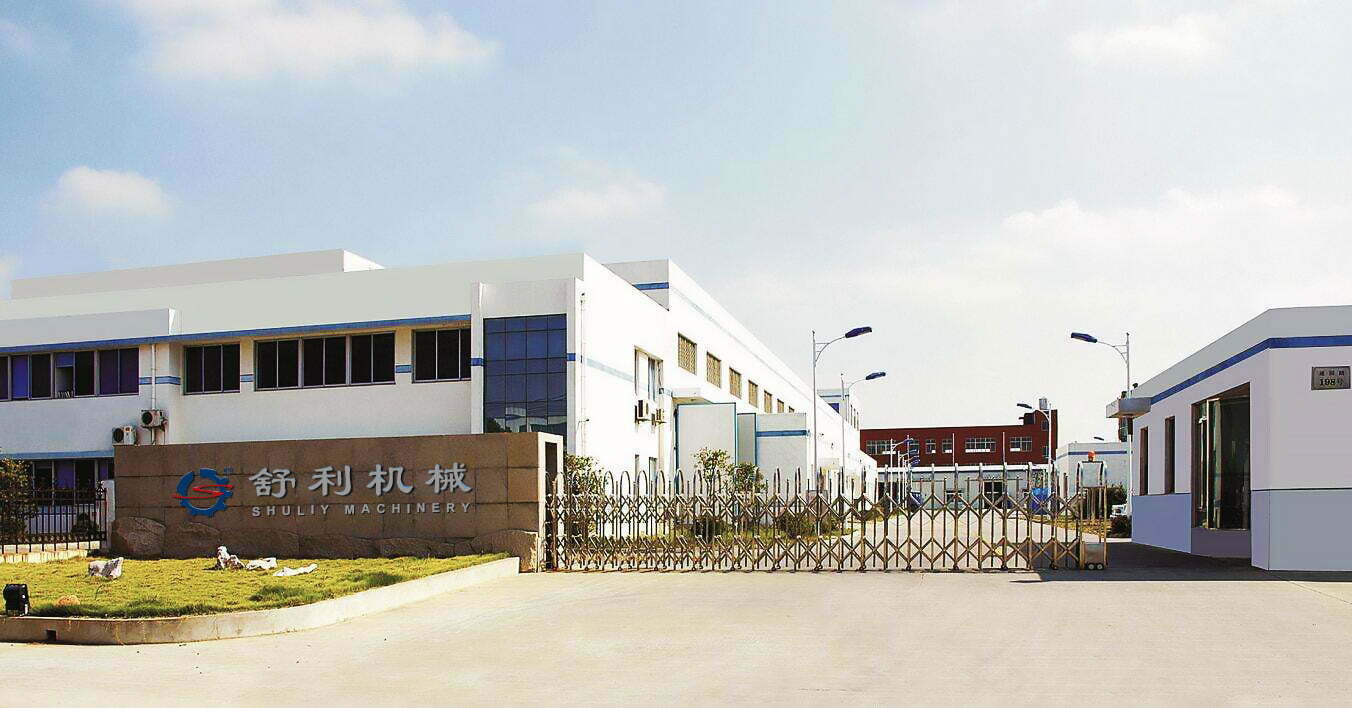 ESincere Services
Systematic service: machine debugging, installation, staff operation training, etc.
More than 60 after-sales engineers, 1-year free after-sales service
24/7 online technical support. Our sales manager contacts customers in a timely manner and proposes professional business plans