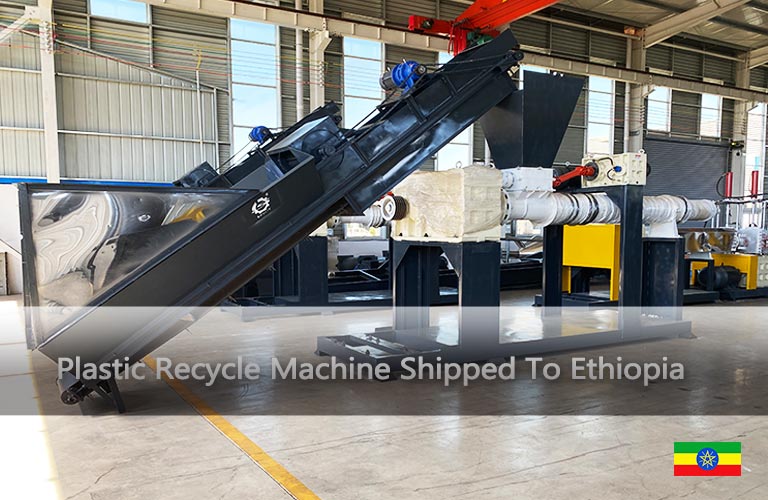 Good news! Shuliy Machinery Co., Ltd. has successfully shipped multiple plastic recycle machine to Ethiopia. Shuliy has improved and tested the machine for countless times, and finally it was successfully launched and recognized by customers. This customer is engaged in the production of aluminum-plastic composite panels, so he wants to buy some plastic recycling machines to recycle his aluminum-plastic composite panels. We'll tell more about this client below.
System Customization Plan
In January 2022, the Ethiopian client found Shuliy Group on Google search. Our professional sales manager contacted him in time and learned that he wanted to shred big plastic buckets, so we recommended a double shaft plastic shredder and 2 conveyor belts to him, as well as some spare parts, such as magnetic roller and extra blades. Then we learned that this customer wanted to pack aluminum products and metals, so we recommended a metal baler to him.
High Quality & Reasonable Price
After half a year of business negotiations and comparison of machine quality and price among peers, this customer paid for our machine in July 2022.
Good Service & Easy For Customers To Buy Again
Later, the customer's company wanted to process LDPE soft plastic film materials and HDPE plastics and produce them into plastic pellets to supply the company's plastic composite board production. So this customer found our professional sales manager again and purchased two plastic granulation production lines: 300kg/h hard plastic granulation line and 300kg/h soft plastic granulation line. Our sales manager offered him a very favorable price discount, and customized the cleaning sink and parts for him according to his requirements.
Fast Production, Delivery & Shipping
Now all plastic recycling machines of this Ethiopian customer have been shipped from Qingdao port in China to Djibouti port in Ethiopia. After about 20~25 working days, he will receive our machine. If you want to know more about this customer or if you want to buy plastic recycling machinery, please contact us.