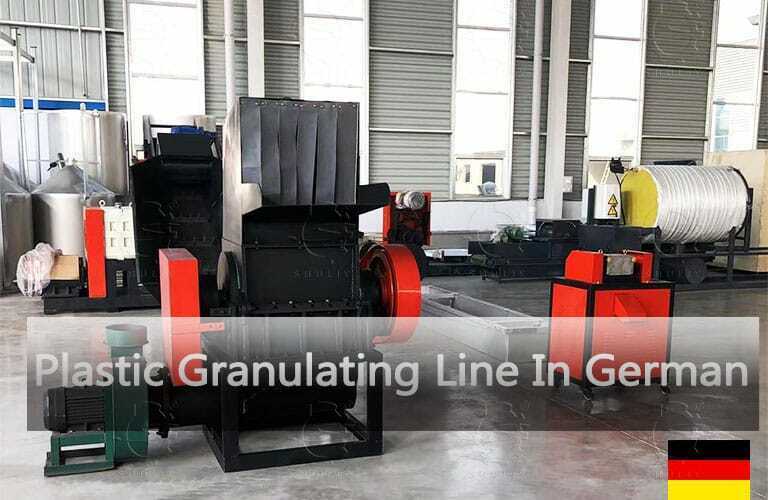 Good news. Shuliy plastic pelletizing line was successfully sold to Germany. The raw material used by this customer is PP plastic film. He made a custom request for the color of the machine, that is, a matte style, mainly black with red. The entire plastic pelletizing line and its auxiliary machines are repeatedly tested before delivery.
More Details Display
The customer purchased two SL-150 plastic pellet making machines, but one uses electromagnetic heating and one uses heating coils. This advanced configuration enables the customer to process PP films more efficiently and to obtain higher yields of recycled PP plastic pellets. This PP plastic film pelletizing line also includes other machines, such as the plastic crusher& washing machine, conveyor, auto feeder, water tank, pellet cutting machine, bagging machine, storage bin, crusher knives, crusher meshes, etc. Here we show a shipping video of this machine.